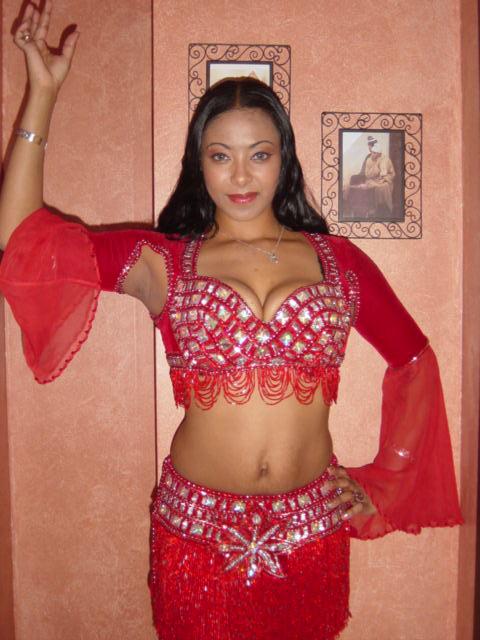 My name is Destiny and I am happy to say that I will be providing expert articles on the art of belly dancing for the New Rochelle Pennysaver. I will be also posting on many subjects that are related to the art. I hope you visit often and find my postings, pictures and videos drawing you back for more!
A little about me:
I am a bellydance instructor/performer. I developed my own style of Bellydance – House Fusion. Taking the best of Bellydance & House moves and making them move to the same beat! I teach basics of each then move onto complicated variations, so that you can move freely to the music without choreography. No one else is trained in my style. Some may be similar…I will try to be flattered by the imitation.
My motto is to "dance like no one is watching" TM. A phrase I have used years before I started teaching bellydance. Draw the curtains closed. Close your eyes and pretend no one is home and your favorite music is playing. How will you dance? Like no one is watching! This is how I will teach you to dance. Dancing is 10% ability and 90% attitude.
My style is unique and only by experiencing one of my classes or watching me dance can you determine if my style is the type of dance you want to learn. I can teach you the moves, but the passion and desire must come from you. It will show whether or not you were meant to be a bellydancer, performer or teacher. My style is a fusion of international & cultural dances, such as Albanian, Greek, Turkish, Lebanese, Egyptian, Indian and others as well with my house and freestyle moves thrown into the mix! It concentrates on exaggerating all movements! This is not your "Grandmothers" "bellydance".
This is not traditional Danse Oriental, Raks Sharqui, Beledi (you get the picture) It is my version of the ancient dance with todays music and modern moves! BELLYHOUSE would be a perfect way to describe my style, but my good friend and awesome DJ Alex Alot has already trademarked that phrase lol!
I look to entertain, captivate my audience and cause them to remember me whenever they hear Destiny or Maktub! Powerful, exciting moves make up this dance….you will sweat!!!!
I look for the one person to hand my dance secrets down to when I am too old. I look for that one dancer to truly inspire me with her passion for the dance. I look to find in another what I feel inside myself.
Destiny