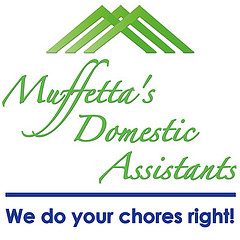 Your home will be cleaned by one of our vetted and bonded home cleaners on a day of your choosing. We use the same cleaning associate to look after your home on every cleaning visit unless there are unforeseen circumstances. You can always request a different cleaner whenever you want.
We operate a free fully-insured secure key-holding service so no need to worry if you can't be there our domestic assistants can still fulfill your cleaning needs . A range of cleaning options are available to suit your requirements.
Cleaning Options:
• Regular Domestic Cleaning – Weekly, Bi-weekly or Monthly.
• Touch-up Cleaning – Many clients use this service as a refresher between cleanings.
• Pre-Arrival Cleaning – The cleaning is done prior to your arrival home from vacation or seasonal stay
• Departure Cleaning – Thorough cleaning of the entire home done at the end of your stay.
• Move In/Out Cleaning – Top to bottom detail cleaning of all rooms and appliances interior & exterior. Bathrooms sanitized.
• One Time Cleaning – For clients who don't need a regular service.
• Annual Spring Cleaning – Customized, detail cleaning of the home.
• Corporate Housing Cleaning – Customized to meet the client needs. The changing and washing of sheets and appliances included.
• Residential Common Areas – Our prompt and efficient service helps our clients to provide excellent living conditions to their tenants.
Come home to a nice clean home, laundry done, clothes ironed.
Call us, you will not be disappointed.
This is a wonderful feeling. Start enjoying your evenings at home and your weekends. Have fun, not housework.
Serving Westchester County NY and lower CT.
Our employees and services are bonded and insured
Visit us…
Muffetta's Domestic Assistants
info@Muffetta'sDomesticAssistants
914 361-9053
914 361-5157