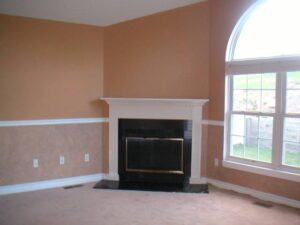 European Painting all textures and finishes, Restoration work on older homes. Interior or Exterior work. General Woodworking, mouldings, cabintry, built-ins, framing, window and doors. Bathroom and Kitchen Makeovers. Free Estimates Call fo an apoointment….
REFERRALS: Richard has worked with me for several months. He has done carpentry, painting, plastering and repairs. Jack is timely, efficient, neat and careful. He is also resourceful. When a problem arises he discusses a number of different options, he is good at figuring out any additional costs and often finds ways around difficult problems. I can recommend him unconditionally for any type of work he feels is within his field of expertise, which is quite broad. Sincerely, Hillary Bunett
Dear Richard, I want to thank you for the excellent work you did in painting the my condo. You gave it the quality and attention that will make me contact you for any additional work that I need. Regards, David Redliner
Thanks for all your hard completing the restoration our basment. After it was flooded we debated leaving the space empty. But, after deciding that the family room would be missed we went ahead and did the work. You made a difficult situation easy. Your work was professional, and the end result was spectacular!! Thanks so much for your help. You are an asset to your company and anyone who is smart enough to hire you cannot miss, you are a trustworthy and component individual whose presentation and work ethic would generate income for anyone you work for. If you should ever need a referral please let us know We would gladly refer you anytime you need!! Best Wishes, June and Gary Holden, Rye. N.Y.
914 575 7422 Ask for Richie or Jack
pro1paint@yahoo.com