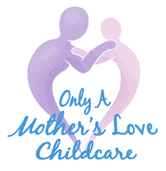 Quality service at a Licensed Daycare
-All staff are college educated /graduates and certified in CPR, First AID and Health and Safety
Open Monday -Friday and closed on Major Holidays in conjunction with New Rochelle School District
Hours of Operation: 7am- 5:30 pm
– extended hours after 5:30 limited but available
Services: 2 meals and a snack. Local Trips. Reading Program. Aged Based Curriculum. Computer Centers. Afterschool program. and MORE!!!
We are not just a babysitter; we use age based curriculum to help your child reach all his/her mildstones and most important we provide love!
Contact # (914) 312-5122
We look forward to hearing from you- mention you heard about us on craigslist for a one month discount!
Description:
We are currently filling positions for toddlers ages 2 years and older at the Daycare location.
Also the Afterschool location is open to all school aged children in the New Rochelle area. Busing arrangments can be made.
Hours 3:00pm – 6:30pm Monday through Friday
Call (914) 312-5122 for more information.